Artsy, Energetic, Communal, Fun
This Northeast neighborhood is known for its nightlife, restaurants, pop-ups, festivals and communal atmosphere.
Art lovers flock to The Atlas Performing Arts Center, home to a variety of performances, events and initiatives spanning a range of artistic traditions. The Atlas bills itself as "where the arts, culture and connection happen on H Street."
The neighborhood's largest event is the annual H Street Festival, which spans 10 blocks and attracts roughly thousands of patrons. Highlights of the fall event include musical performances and multi-cultural entertainment, in addition to art exhibits, for-sale crafts and an array of offerings from local food trucks and restaurants.'
Another must-see: the seasonal H Street Farmers' Market, open on Saturdays from mid-April to mid-December at 800 13th Street NE. Visitors will find the best of local, seasonal bounty, including handmade cow milk cheeses, fruits, vegetables, pastries and flowers. If you're lucky, you might even catch a live chef demo and score some free samples.
As far as restaurants go, expect a multitude of delectable options. Toki Underground serves up hearty bowls of ramen and dumplings, while the dining-retail-coffeeshop triumvirate, Maketto, also features Taiwanese fare, as well as Cambodian dishes. Nearby, Stable serves up Swiss fondue and Raclette and Ben's Chili Bowl delights visitors with its half-smokes.
Up early? Get in line for Bullfrog Bagels and satisfy your craving for traditional New York-style bagels. Staying up late? Locals love Copycat Co., a dumpling shop and cocktail bar that stays open late (closed Mondays and Tuesdays).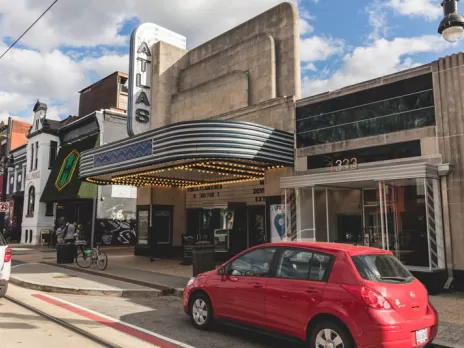 Atlas Theater and H Street Country Club on H Street NE - Things to do in Washington, DC
More On H Street NE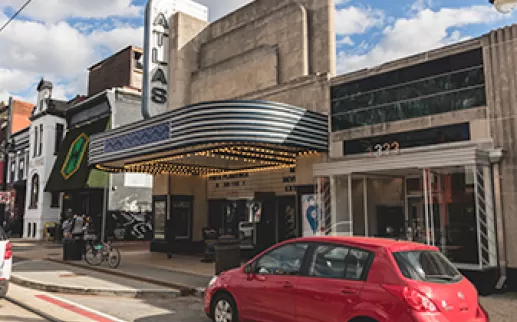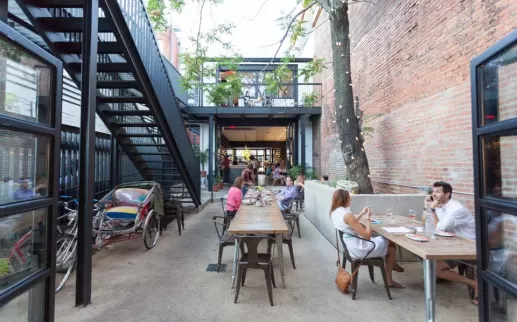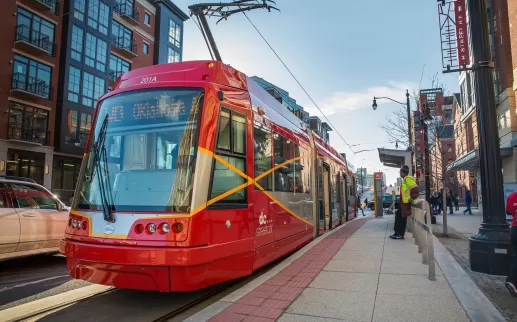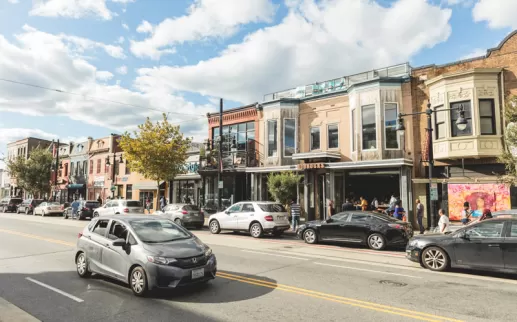 #MyDCcool
DC's artistic side is on full display in the H Street NE neighborhood. Whether it's a neighborhood-wide street festival or a 2 a.m. cocktail, you'll find it here.
---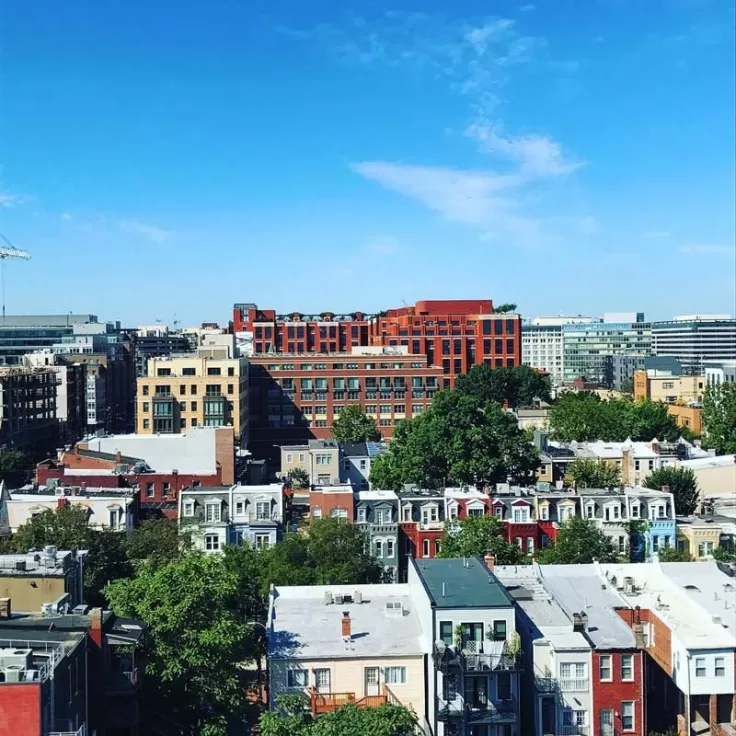 @feisty_foreigner
---
Keep up with the latest events on H Street NE
Discover the best things to do in Washington, DC, from events happening right now to annual festivals and more.