Here's what you need to know about bringing groups to these prime DC attractions
01
United States Holocaust Memorial Museum

While passes are necessary to enter the Permanent Exhibition from March 1 – Aug. 31, visitors can enter the building without passes to visit the museum's public memorials, programs and the Interactive Wexner Center. On its website, the Holocaust Memorial Museum provides detailed information on acquiring advance tickets and same-day tickets for the Permanent Exhibition during the March 1 – Aug. 31 time frame, as well as how to make group reservations.
02
National Archives Museum

While reservations are not required to visit the National Archives Museum, booking a time for entry is highly recommended during the height of the tourist season (March – Labor Day) and during the weeks of Thanksgiving, Christmas and New Year's. You can book self-guided, timed entry reservations through the Archives' website, both for individuals and groups. The museum also offers guided tours from Monday – Friday at 9:45 a.m. Passes become available 90 days in advance of your desired tour date, which you can also reserve online.
03
Washington Monument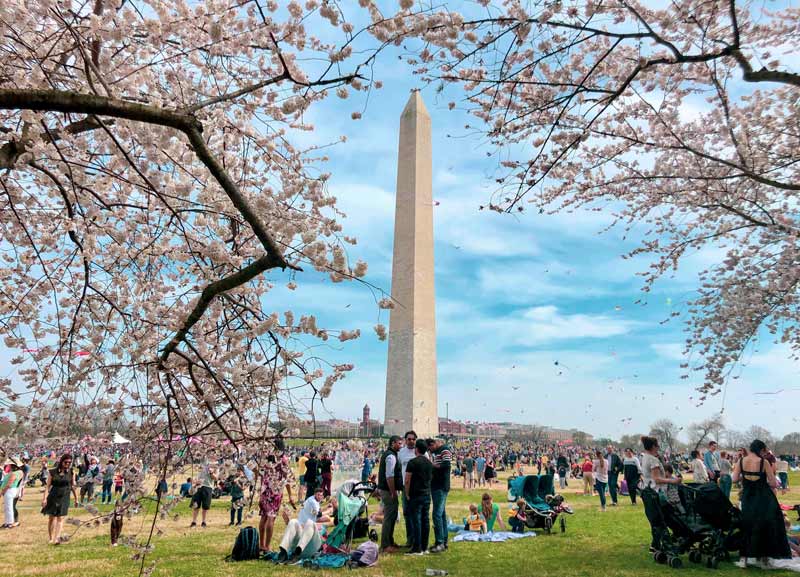 Free and family-friendly National Cherry Blossom Festival Blossom Kite Festival on the National Mall - Must-see Washington, DC events

The recently renovated Washington Monument reopened to the public on Sept. 19, 2019, making the attraction extremely popular among visitors, as it has unveiled a new state-of-the-art elevator and visitor center. For information regarding booking tours and acquiring tickets, as well as helpful tips for both groups and individuals visiting the Monument, check out our article on the subject. Note that advance reservation tickets are released on a daily rolling basis 90 days in advance of the desired tour date.
04
U.S. Capitol & Capitol Visitor Center

While advance reservations are recommended for this iconic DC attraction, same-day passes are available at Information Desks on the lower level of the Capitol Visitor Center, although availability can become limited during spring, summer and the holiday season. Tour reservations for individuals, families and small groups (15 or fewer people) and groups featuring more than 15 participants can be booked on the Capitol's official website. Individuals and small groups can reserve 90 days in advance, while large group reservations can be booked 120 days in advance at 8 a.m. EST. You must create an account to reserve a tour.
05
Smithsonian National Museum of African American History and Culture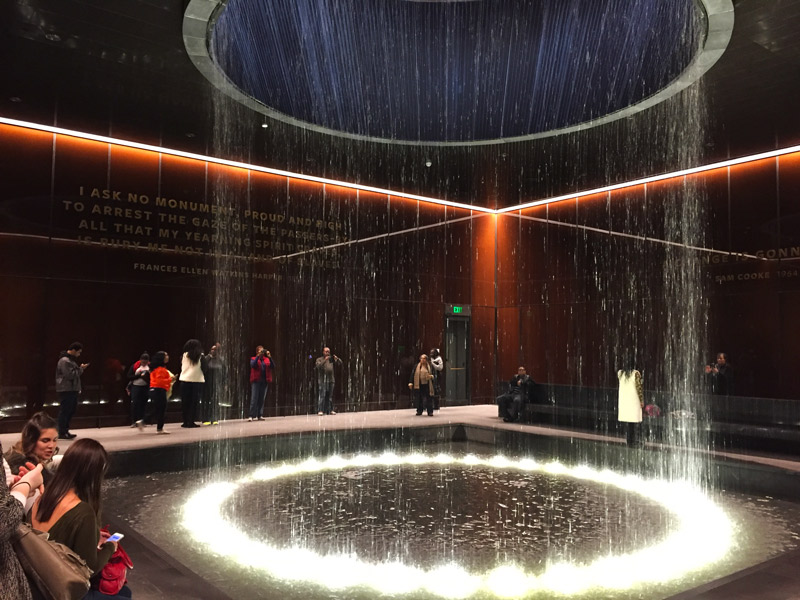 Smithsonian National Museum of African American History and Culture - Museums in Washington, DC

We highly recommend reserving advance timed passes to this extremely popular Smithsonian museum on the National Mall. You may obtain up to six (6) advance passes. Timed passes are always required on weekends, while during peak season (March – August), passes are required for entry before 1 p.m. every day of the week. Same-day online passes are released at 6:30 a.m. on Saturday and Sunday from September – February and every day of the week from March – August. Additional passes are available at 9:30 a.m. and every half hour after that until supply is exhausted. Up to four (4) same-day passes can be acquired per order. Walk-up entry is allowed from Monday through Friday throughout the year. Entry begins at 10 a.m. from September – February and at 1 p.m. from March – August. For groups of 10 or more, passes are always required, regardless of the time of year. An online system allows for access to real-time availability of dates and times in three month intervals. Groups will receive a single pass for the entire group to enter the museum instead of separate passes. Visit the museum's website for more information.
06
Ford's Theatre

At Ford's Theatre, every visitor needs a ticket and timed entry is offered every half hour. Access to the museum and theatre are not included in every ticket, so read the inclusions of your chosen entry time carefully. Individuals and groups of up to 55 people can reserve tickets online. Groups of more than 55 people can request a visit. Note that group ticket release dates are announced on the Ford's Theatre website and through the museum's group newsletter.

To learn more about group travel in Washington, DC, visit our Groups page.