Things to do the week of Sept. 18-21, 2023
We've gathered up some things to do across the nation's capital, including museum exhibits, concerts, only-in-DC events and much more. Don't miss our things to do this weekend and things to do this month as well.

Looking for a local perspective delivered directly to your inbox every two weeks? Sign up for our "DC on the Go-Go" Local Newsletter to stay in the know.
Monday
WalkingTown DC 
Events DC showcases the incredible walkability of the nation's capital during this free, week-long public tour program. In total, dozens of guided walking tours will be held throughout the District, including neighborhood showcases, themed excursions, historical journeys and many more. Historians, licensed tour guides, community leaders and business owners, among others, host these adventures that will take you to both well-known and hidden gems across DC.
Composing Color: Paintings by Alma Thomas 
Alma Thomas, who lived in DC and worked at Howard University for many years, developed a style all her own as a painter. She took to abstract painting late in her own life and at a crucial period in the country's history, as political turmoil dramatically impacted the mid-1960s. The Smithsonian American Art Museum, which possesses the largest public collection of Thomas' art, will offer an intimate look at her creative evolution from 1959 to 1978 through her signature color-driven pieces.
11:30 a.m. – 7 p.m. |  Free Admission
Smithsonian American Art Museum, 8th and G Streets NW, Washington, DC 20004
Tuesday
America's Voices Against Apartheid 
The Kennedy Center's Department of International Programming and the Howard University Republic of South Africa Project/ Sister States of Maryland, Inc. present a groundbreaking exhibition, on display in the United States for the first time. America's Voices Against Apartheid explores the remarkable contributions made by U.S. citizens to the international movement that tore down the apartheid system in South Africa, which persisted from 1948 to the early 1990s.
Free Admission
The John F. Kennedy Center for the Performing Arts, 2700 F Street NW, Washington, DC 20004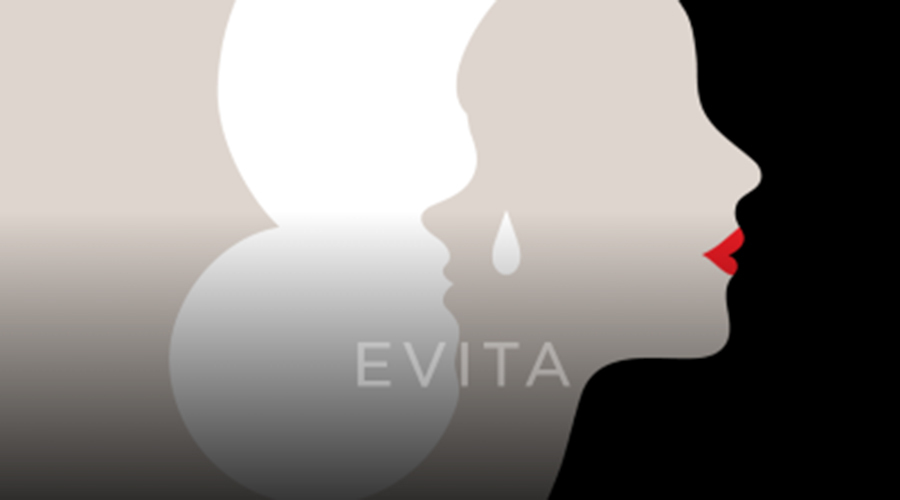 Evita
Directed by one of Forbes' 30 Under 30 for Hollywood & Entertainment, Sammi Cannold, Shakespeare Theatre Company hosts a can't-miss revival of the classic rock opera from Andrew Lloyd (music) and Tim Rice (book and lyrics). The story of Eva Perón's shocking rise to First Lady of Argentina is told in dramatic detail with songs that will leave you breathless.
Tickets
Harman Hall, 610 F Street NW, Washington, DC 20004
Wednesday
My Mama & The Full-Scale Invasion 
Woolly Mammoth Theatre Company and Wilma Theater collaborate to bring a timely story to the stage this fall. My Mama & The Full-Scale Invasion was inspired by playwright Sasha Denisova's online chats with her mother, an 82-year-old Ukrainian named Olga. While stranded in her hometown of Kyiv during the Russian invasion, Olga strategizes with President Zelenskyy, strikes enemy drones with pickle jars and even debates with God. Reality and the fantastical intersect in what promises to be one of the most thought-provoking productions of the season.
Tickets
Woolly Mammoth Theatre, 641 D Street NW, Washington, DC 20004
Black Country, New Road 
It's become increasingly difficult to hit upon "experimental" music in rock; nearly 70 years into its existence in the popular consciousness, groups on both sides of the pond have seemingly explored every corner of the genre. The UK's Black Country, New Road do their damnedest to defy this notion, weaving chamber pop, klezmer and the avant-garde into guitar riffs and a chugging rhythm section. We think you should see them play live at The Howard Theatre to experience what is truly the cutting edge of alternative music in 2023.
8 p.m. |  Tickets
The Howard Theatre, 620 T Street NW, Washington, DC 20001
Peter Gabriel 
In the midst of one of his most ambitious projects in a career full of them, Peter Gabriel visits Capital One Arena as part of the i/o Tour. Since startling the music and art world with his daring vocals and costume work as the lead singer of Genesis more than 50 years ago, Gabriel has remained at the cutting edge of pop music, pushing boundaries and engaging subjects that few other artists would even acknowledge. Now, as Gabriel releases a song from the highly anticipated i/o every full moon of 2023, he's touring North America.
8 p.m. |  Tickets
Capital One Arena, 601 F Street NW, Washington, DC 20004
 
Thursday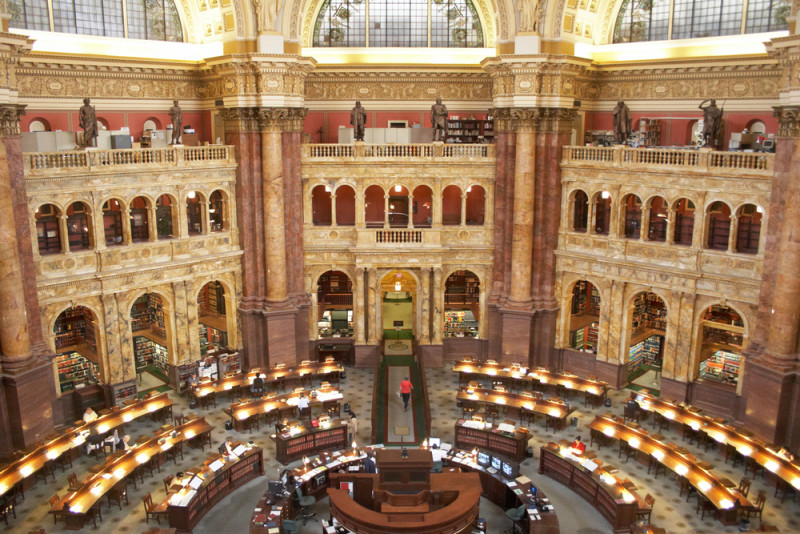 Live! at the Library 
Visitors are invited to attend a kick-off to the upcoming C-SPAN series Books that Shaped America on Sept. 7, dress as their favorite literary figure for a special Literary Costume Ball on Sept. 14 and celebrate Hispanic Heritage Month at the Library with special music and dance events this month. Every Thursday evening, the Library's Thomas Jefferson Building and all exhibitions are open for extended hours from 5 to 8:30 p.m. Happy hour drinks and snacks are available for purchase in the Great Hall. You can also experience the Main Reading Room, which is usually reserved for researchers (note that due to strong interest and limited capacity, those with timed-entry passes are not guaranteed access).
5-8 p.m. |  Free Registration
Library of Congress, 101 Independence Avenue SE, Washington, DC 20540
 
Capital Crossover: Washington Nationals vs. Atlanta Braves 
Two hometown sports teams plan to celebrate each other this fall as part of Capital Crossover: Diamonds and Gridiron. Before and during the Nats' game against the rival Atlanta Braves, it will be Commanders Night at Nationals Park. The NFL team's new owner, Josh Harris, will throw the first pitch. There will also be a pregame DJ performance, an appearance by Major Tuddy (the Commanders' mascot), Commanders activations and guest appearances throughout the game, a football-themed GEICO Presidents Race and pregame tailgate from 5:30-7 p.m. The Commanders will return the favor by celebrating the Nationals during their Oct. 5, Thursday night prime-time game against the Chicago Bears.
7 p.m. |  Tickets
Nationals Park, 1500 South Capitol Street SE, Washington, DC 20003
Bathing in Moonlight 
DC's GALA Hispanic Theatre presents a stunning production of a play written by Pulitzer Prize winner Nilo Cruz. Baño de luna (which translates to "Bathing in Moonlight") concerns a relationship between a Catholic priest and a Havana pianist from his parish, leading to riveting drama that explores sacrifice, passion and moral dilemmas.
Tickets
GALA Hispanic Theatre, 3333 14th Street NW, Washington, DC 20010
King of the Yees
From the playwright of Cambodian Rock Band, a hit over at Arena Stage this year, King of the Yees is a semi-autobiographical comedy focused on culture, community and generational connections. Lauren Yee is in the middle of rehearsal for a new play when her father bursts in and interrupts her actors. Before long, he's gone missing through the streets of San Francisco, prompting Lauren to journey into Chinatown, beyond the Dragon's Gate, through a mess of portals and mazes in order to find her father … and rediscover her heritage along the way.
Tickets
Signature Theatre, 4200 Campbell Avenue, Arlington, VA 22206
The Breeders 
It's been 30 years since The Breeders released Last Splash, one of the best alternative rock albums of the 1990s. Led by Kim Deal, who initially rose to prominence in the late-1980s as a bassist/singer with The Pixies, the group served as the perfect vehicle for Deal's endearing and wholly unique writing style. Their second LP boasted a string of radio hits, including "Cannonball" and "Saints". The band celebrates Last Splash's anniversary with a tour that thankfully makes a stop at The Fillmore Silver Spring, located just outside of DC.
8 p.m. |  Tickets
The Filmore Silver Spring, 8656 Colesville Road, Silver Spring, MD 20910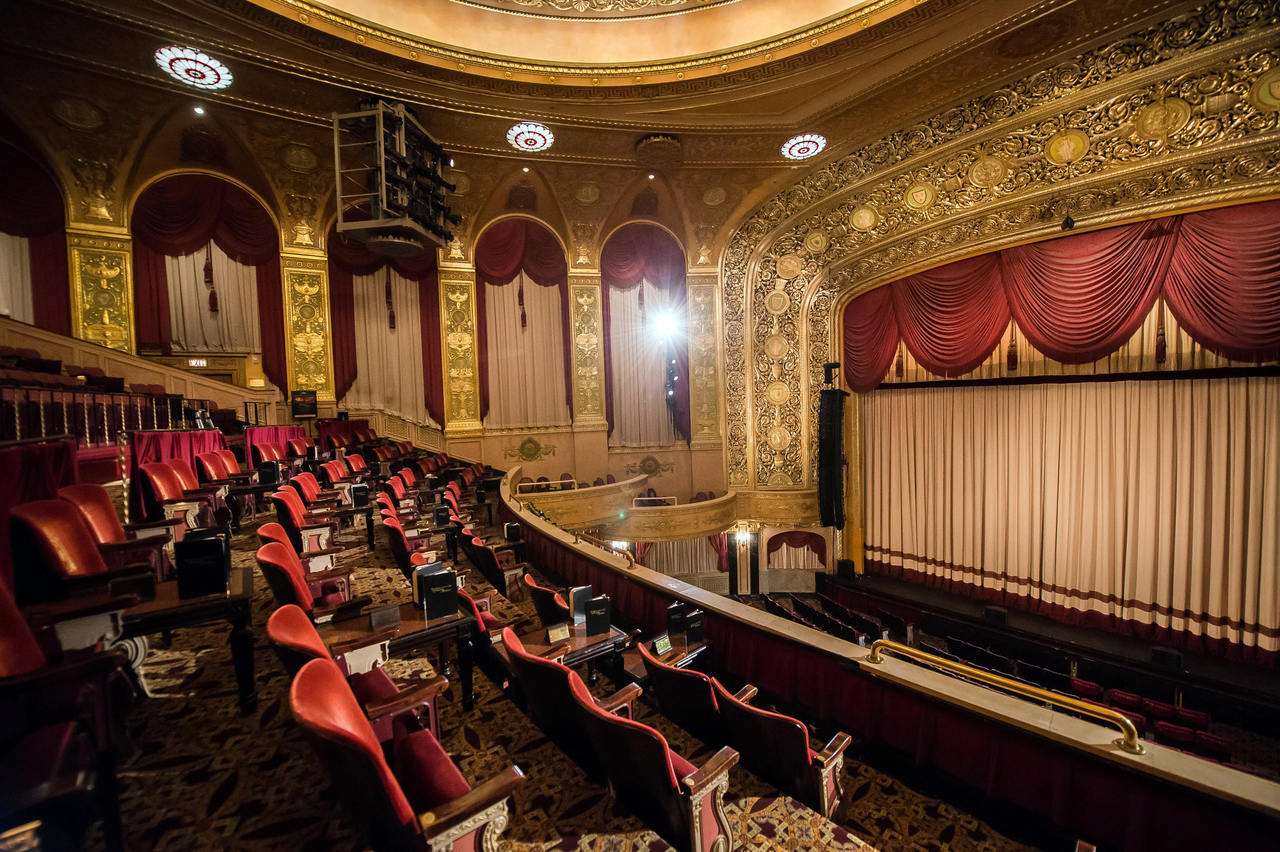 Theatre Week
Celebrate the theatre season in the Washington, DC region with a weeks-long promotion from TheatreWashington, including $20, $40 and $60 tickets to highly anticipated productions at venues all over the DMV area. There are musicals, dramas, comedies, theatre for young audiences and much more. In addition to discounted tickets, Theatre Week also includes special events designed to entertain, educate and inspire, including the free Kickoff Fest on Sept. 23.
#MyDCcool Photo of the Week
Do you know where you'll be dining pre- or post-event? From pop-up restaurants to Michelin-starred hot spots to laid-back food halls, our DC food guide is perfect for helping you plan a more memorable experience.