Discover the city's rich performing arts scene, filled with variety, history, acclaimed productions and plenty of innovation.
While the nation's capital is famously home to monuments, memorials and museums that are free to enter, the city also features an incredible theater scene, populated by a theater community 6,000 strong and a diverse set of performance spaces spread throughout the DC metro area. Arts and culture enthusiasts can witness pre-Broadway premieres downtown, catch original and touring productions at venues like the Kennedy Center, revisit classics by The Bard with Shakespeare Theatre Company and Folger Theatre, experience powerful and political plays from independent companies such as Woolly Mammoth Theatre or enjoy heart-stopping and historic tales inside Ford's Theatre, Arena Stage and so many others.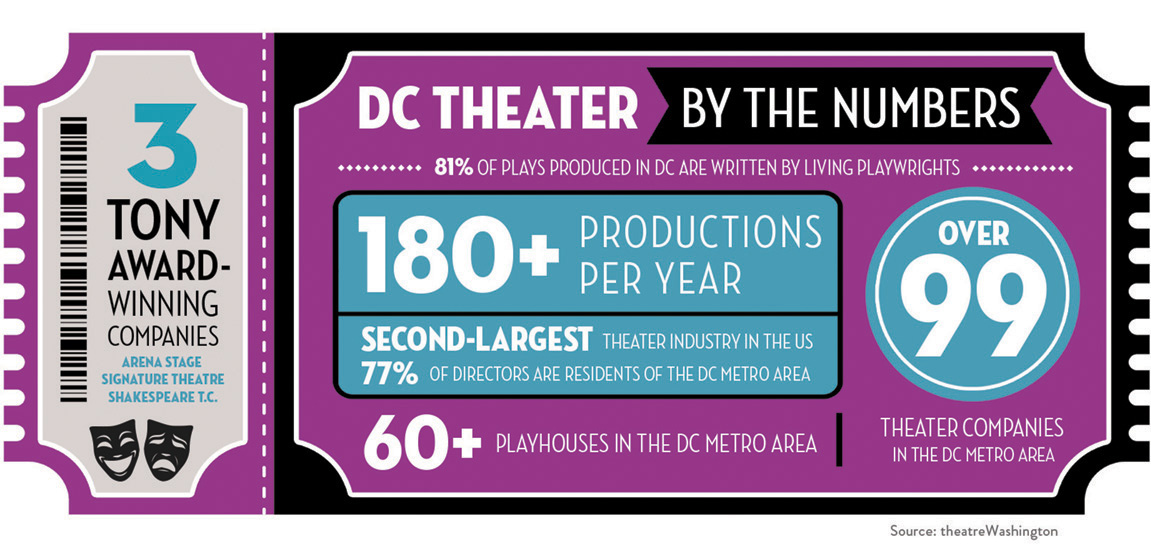 Go behind the scenes of DC's theater scene with director, actor and playwright Psalmayene 24, who details the city's boundless playhouse possibilities.
Read on for a deep dive into the origins of DC theater, an in-depth look at a living memorial and cultural landmark, and an introduction to purposeful playhouses and companies that take the stage.
DC Theater: A Gateway to Broadway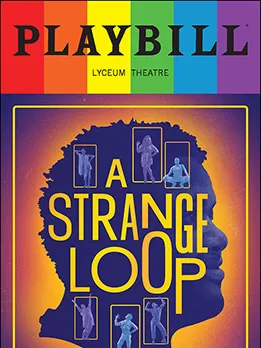 01
Woolly Mammoth Theatre Company hosted a second staging of "A Strange Loop" before it moved to Broadway and won Best Musical, plus 10 other 2022 Tony Awards. Credit: Playbill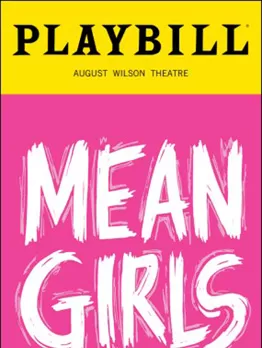 02
Written by SNL alum Tina Fey, the musical rendition of the classic teen comedy premiered at the National Theatre on Oct. 31, 2017 and then traveled to New York City. Credit: Playbill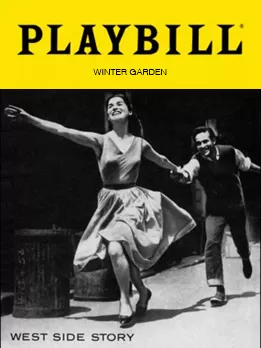 03
With revivals still on stage on Broadway today, "West Side Story" premiered in DC at the National Theater on Aug. 19, 1957. Credit: Playbill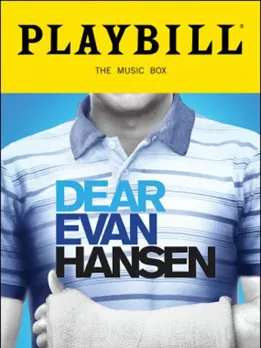 04
Before it racked up three Tony Awards, the musical had its world premiere on July 10, 2015 at Arena Stage. Credit: Playbill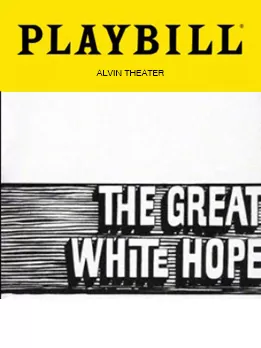 05
Debuting at Arena Stage in December 1967, the play put the new theater on the map and helped launch the career of actor James Earl Jones. Credit: Playbill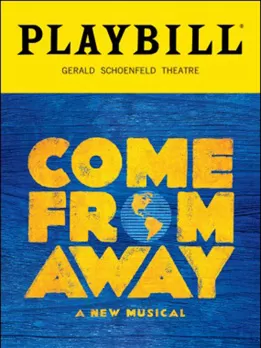 06
Opening on Sept. 2, 2016, Ford's Theater held a pre-Broadway run of this Tony Award-winning musical set in a small Canadian town amid the 9/11 crisis. Credit: Playbill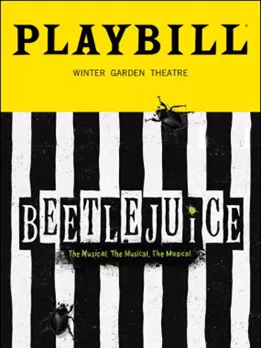 07
Premiering at National Theater on Nov. 4, 2018, the musical interpretation of Tim Burton's 1988 dark comedy had a two-week DC run. Credit: Playbill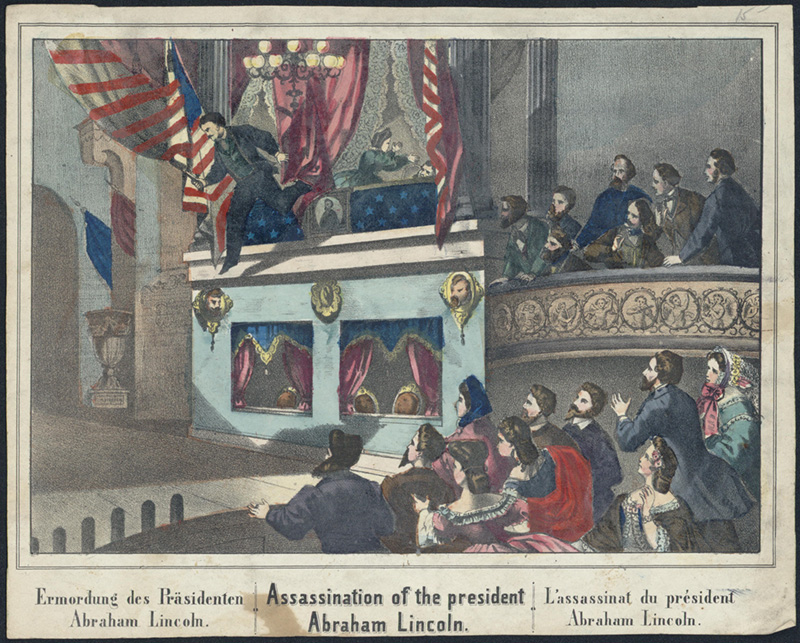 Ford's Theatre: An Historic, Still-Active Playhouse
Site of the 1865 Lincoln assassination, the museum and playhouse attract about 650,000 people annually
Today, good theater is synonymous with multiculturalism, brilliant creativity, diversity and cutting-edge productions. And you'll even find all of that at Ford's Theatre, one of the nation's most historic theaters and the site of one of the most shocking and consequential moments in American history.

On the night of April 14, 1865, President Abraham Lincoln settled in to see a show in the presidential box at Ford's Theatre. The commander-in-chief and his wife were attending Our American Cousin, a comedy that featured an acclaimed and much-discussed performance by actress Laura Keene. Tragically, actor and Confederate sympathizer John Wilkes Booth shot Lincoln as part of an assassination plot he crafted with several co-conspirators (the group had also overseen a failed plan to kidnap the president).
Lincoln died across the street from the theatre at Petersen House the following morning. Booth was killed during the climax of a 12-day chase.
Today, when you visit the theater, you can learn about Lincoln's assassination thanks to the on-site museum. Exhibits cover Lincoln's presidency, his meetings with famous abolitionist Frederick Douglass and the night of his tragic death. John Wilkes Booth's background and the details of his conspiracy to dismantle the U.S. government are also featured, as are artifacts related to the assassination, including weapons Booth used. You can also tour the historic theatre yourself and visit Petersen House once it reopens.
Of course, Ford's Theatre is also still a playhouse, where you can see historically themed and engaging productions throughout the year. A popular annual showcase is the theater's staging of Dickens' classic,
A Christmas Carol
, with local and acclaimed actor Craig Wallace as the lead. Ford's Theatre also hosts
One Destiny
, a one-act play about the Lincoln assassination that fully immerses you in the fact, sequencing and setting of that fateful night. This fall, the theater hosted a free performance of the Tony Award-winning
Come From Away
on the steps of the Lincoln Memorial, five years after the musical had a pre-Broadway run at Ford's Theatre. Make sure to check out
upcoming performances that Ford's Theatre
.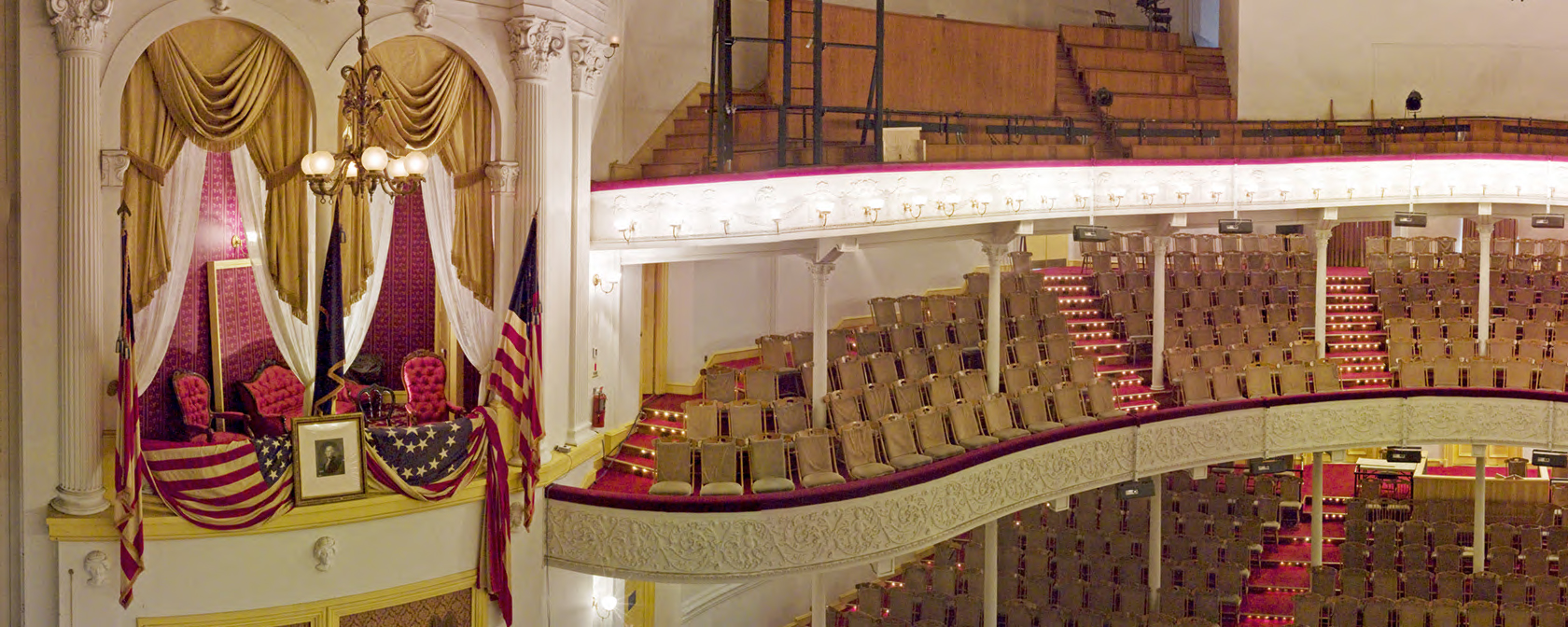 Credit: Library of Congress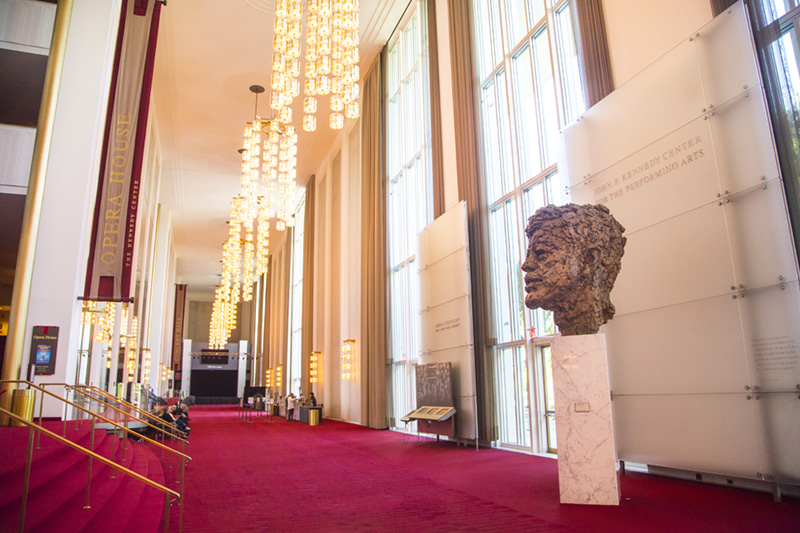 A Living Memorial: The John F. Kennedy Center for the Performing Arts
2,000+ performances, 2 million attendees, free performances every single day
The District's cultural epicenter is a performing arts powerhouse and living memorial that resides right next to the Potomac River.
The 35th U.S. President, John F. Kennedy, famously loved and promoted the arts, inviting authors and musicians to the White House and laying the groundwork for the National Endowment for the Arts. President Lyndon B. Johnson laid the cornerstone for the Kennedy Center shortly after his predecessor was tragically assassinated and the building officially opened seven years later, in 1971.
In its 50 years of existence, the national landmark has hosted and honored cultural icons, both on its stages and in its seats. Many of Broadway's biggest traveling productions also visit the Kennedy Center – Hamilton is just one recent example (the play will return from Jul 12 to Oct. 2, 2022). A typical year sees the Center host roughly 2,000 events across its campus, including dance performances, comedy shows and concerts. It also serves as the official home for the National Symphony Orchestra and the Washington National Opera. Make sure to check out the packed events calendar.
Adding to DC's one-of-a-kind free museums and attractions, the Kennedy Center's Millennium Stage in the Grand Foyer (and more recently outdoors) serves as the best venue to catch a free show at 6 p.m. on Wednesdays through Saturdays (stay tuned for updates). The REACH, the first major expansion in Kennedy Center history that opened in 2018, bridges the gap between audience and art with interactive programming and beautiful outdoor spaces. In any given month, you might witness everything from choreography workshops to homegrown theater and music performances to film screenings. It's truly enhanced the accessibility of the performing arts in the region.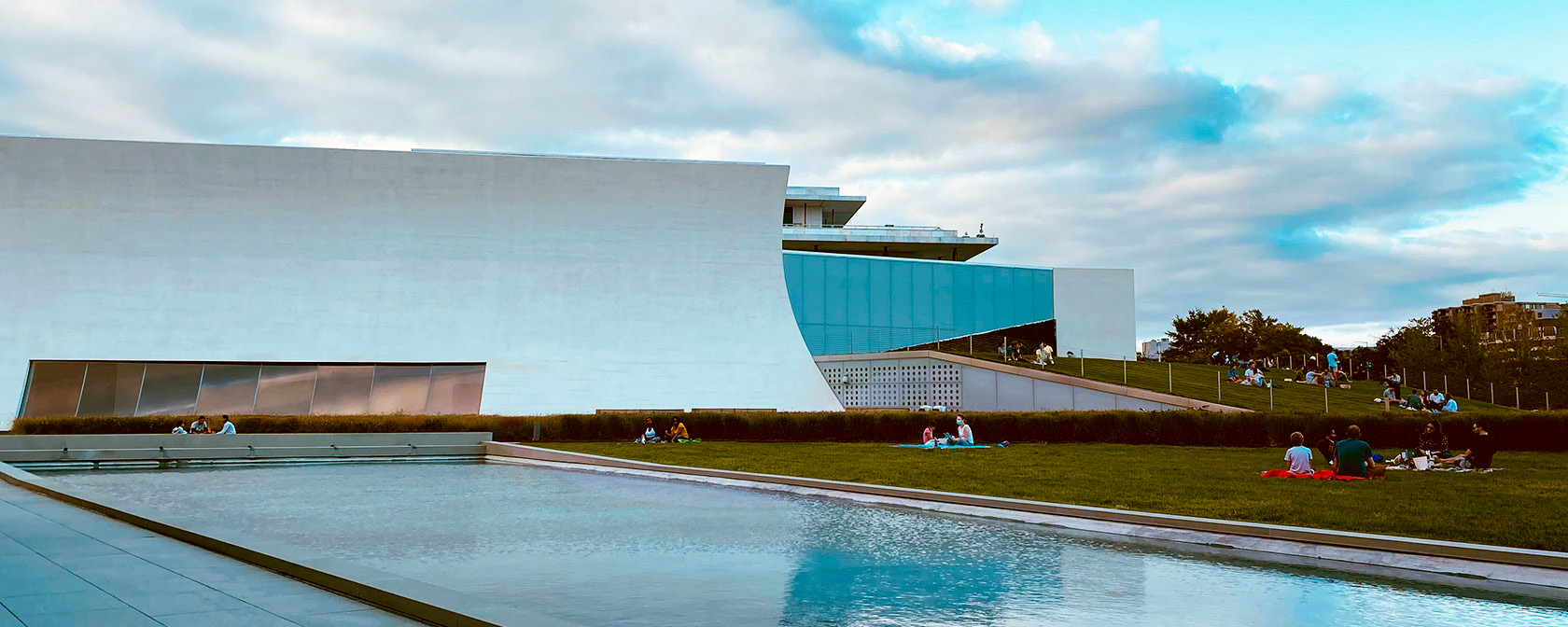 ---
Amy Austin, President & CEO, theatreWashington
"With 6,000 theater artists, DC rivals any theatrical workforce in the country. But it's not just the U.S.'s 2nd largest theater market, it's also a must-see theater town with a community that expands access to shows and programs."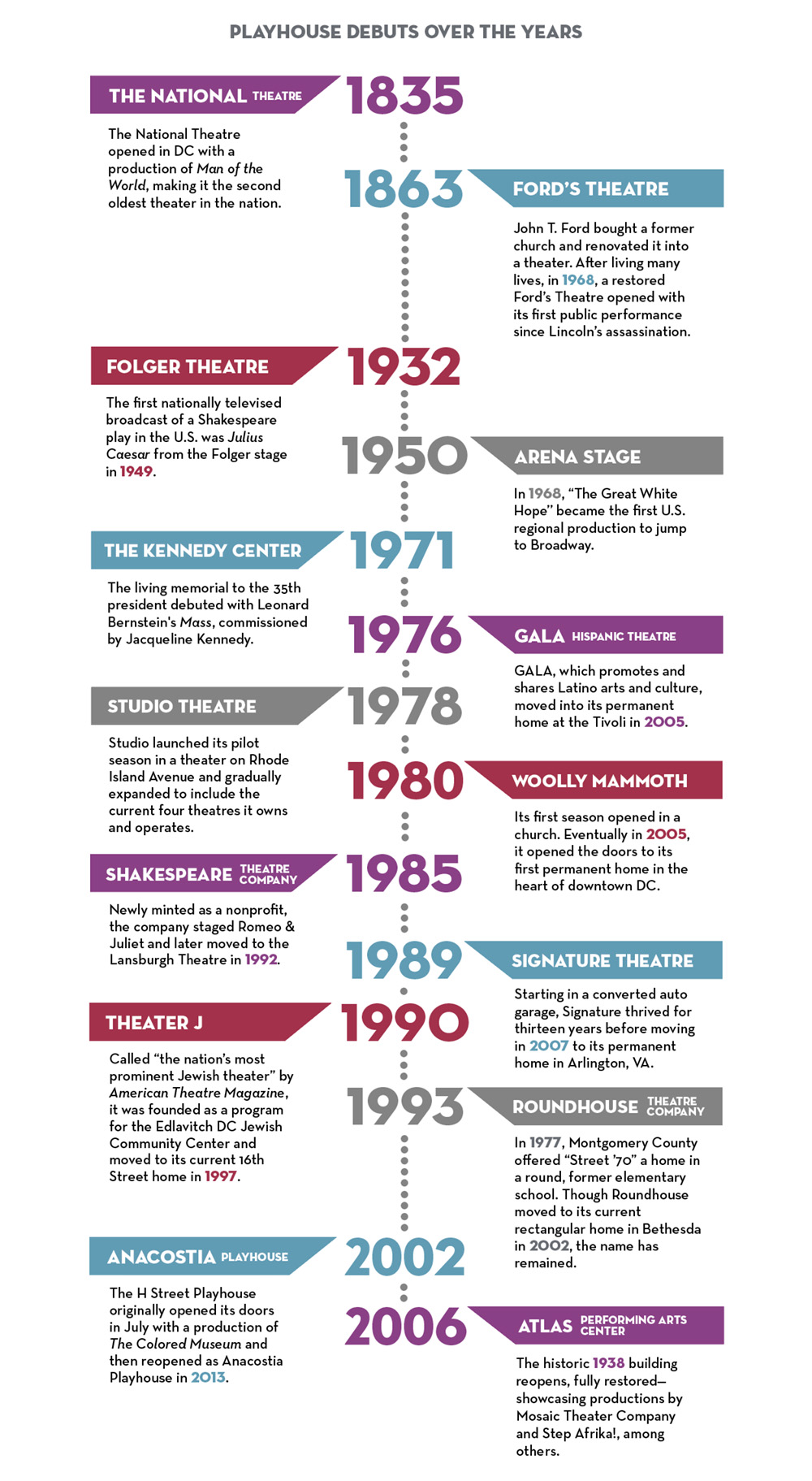 All the World's A Stage: DC's Distinct & Diverse Performance Spaces
The District showcases a full range of theaters, from Arena Stage to the Anacostia Playhouse
Beyond the timeless walls of Ford's Theatre and the performing arts powerhouse that is the Kennedy Center, DC serves as home to plenty more playhouses and performance spaces that embrace a wide range of perspectives and art forms.
Arena Stage is an incubator for American artists and plays, having nurtured 22 productions that have made it to Broadway. The theater company was founded in 1950 and initially performed at several locations across DC, including the old Heurich Brewery in Foggy Bottom, which was knocked down to make room for the Kennedy Center. In 1960, Arena Stage moved into its current building, which was renovated into a glamorous, glass-enclosed theater-in-the-round venue on the Southwest Waterfront now known as the Mead Center for American Theater. Across its three theaters, Arena Stage produces original works and updates of classic plays, all with an eye toward exploring what it means to be an American.
Located in DC's buzzworthy Penn Quarter neighborhood, Woolly Mammoth is an experimental theater company dedicated to premiering original plays that push the boundaries of live performance. Founded in 1978, the company had made a name for itself by 1991, with The New York Times anointing it as "Washington's most daring theatre company." In 2005, Woolly Mammoth moved into its permanent, 265-seat home and continues staging intrepid, stimulating shows you'll see no place else.
Fans of William Shakespeare's work should have DC on their bucket list. Shakespeare Theatre Company stages classic plays by the Bard, modern updates and Shakespeare-inspired original shows. The company operates out of two spaces: Sidney Harman Hall (775 seats) and the Michael R. Klein Theatre (451 seats). It also hosts Free For All, an annual event that encourages new Shakespeare fans by offering free tickets to a show. There's also the Folger Shakespeare Library, which contains the world's largest collection of materials relating to Shakespeare and his works. In addition to the collection, guests can see Shakespeare-themed plays at the Folger Theatre and learn more about the famous playwright with rotating exhibits.
The Atlas Performing Arts Center is a cultural beacon of the H Street NE neighborhood, offering four performance spaces and a wide variety of entertainment, from live music and dance to theater shows and vocal and choral work. Just across the Potomac River in Arlington, Va., Signature Theatre has become renowned for its modern revivals and adaptations of overlooked or forgotten scripts, with an original work or two thrown in each season for good measure. The innovative space provides a platform for musicals outside of the mainstream.
There's even more where that came from: Studio Theatre, Keegan Theatre and GALA Hispanic Theatre add to the multicultural vibe of DC's theater scene, showcasing perspectives from around the world as well as emerging playwrights and performers. Anacostia Playhouse and its resident company, Theater Alliance, stage socially conscious, thought-provoking productions in an intimate space. For those drawn to dance, Step Afrika! and Dance Place both regularly feature exciting performances across various traditions and styles.