The nation's capital is full of winter whimsy with holiday celebrations, date night delights and plenty of free events and things to do.
Wintertime is always the right time to visit DC. When the temperatures drop, the District heats up with dazzling light displays, seasonal deals, warm and comforting drinks and so much more. Plan the best vacation ever and discover holiday magic in Washington, DC. 
01
Discover free things to see and do galore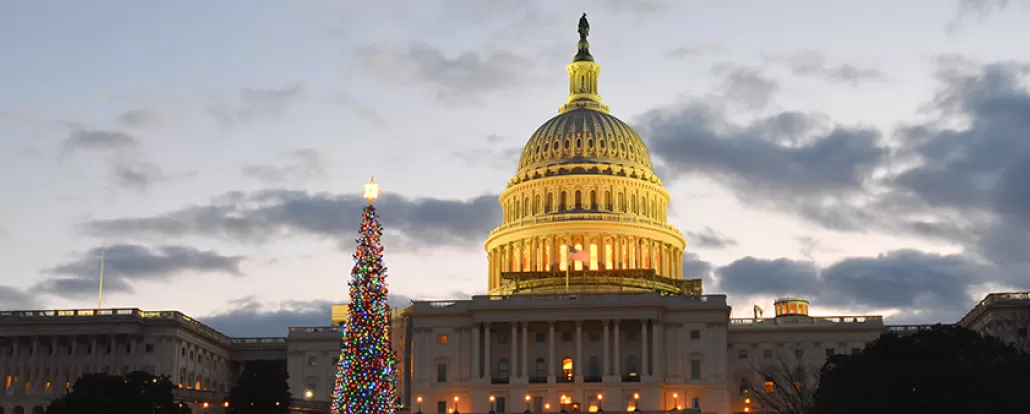 There's a wealth of free winter activities in the nation's capital, making it a great destination to celebrate any winter holiday. From jaw-dropping displays to can't-miss shopping markets, DC features plenty of free events and things to do that are sure to inspire winter wonder.
02
The holidays mean can't-miss events and light displays
When the winter holidays roll around, DC might as well be the North Pole. A visit to the city from late November through New Year's Eve isn't complete without a visit to these one-of-a-kind seasonal displays and events, including the National Christmas Tree, countless holiday markets and so much more.
03
Find the perfect gift at a holiday market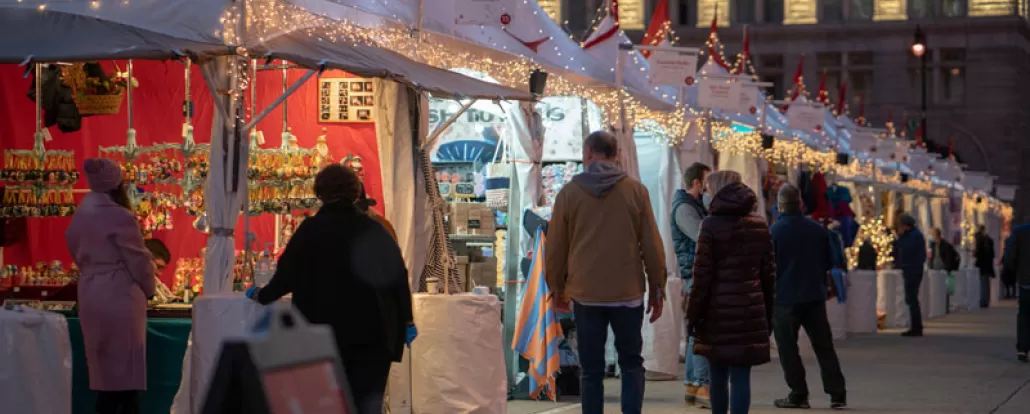 Downtown Holiday Market by Interstellar Studios
Shop 'til you drop at all of the magical holiday marketplaces that can be enjoyed virtually and in-person this season. Find a special, thoughtful gift that the big retail stores can't offer at the Downtown Holiday Market (through Dec. 23), peruse artisanal selections in Heurich House and DC Brau's online Hoptimist Holiday Market (through Dec. 11) and check out offerings from specialized vendors and savor hot chocolate at Victura Park at The REACH (through Dec. 20). 
04
Woo your boo with the perfect DC-themed date night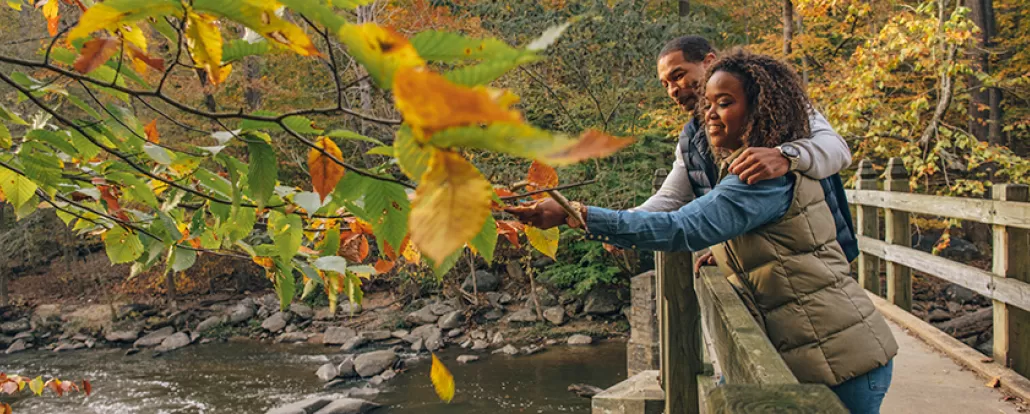 Putting together a special evening for Valentine's Day (or any day, for that matter) is priority number one – and the nation's capital shines as a date night destination with its scenic monuments, award-winning dining scene and outstanding attractions. Enjoy a wonderful DC-themed date night, whether safely exploring the town or chilling at home.
05
Take advantage of seasonal deals in the District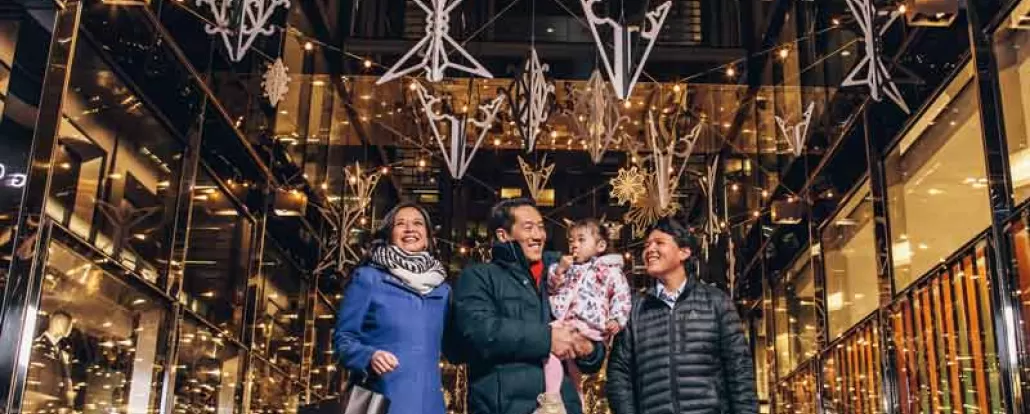 DC hotels, attractions and restaurants are offering an array of seasonal deals for you to take advantage of this winter. Book an unforgettable holiday hotel stay and check out what discounts and deals businesses are offering during your visit.
06
Lace up your skates and triple axel 'round the District at these ice skating rinks.
DC's year-round temps are pretty moderate, but during the winter – when cold Canadian winds whistle down the Potomac and Anacostia rivers – Washingtonians bundle up for a day (or a night) on the ice. Public ice skating rinks can be found in multiple neighborhoods in DC proper, so check out the best places to hit the ice in the nation's capital. 
07
Snow day? Snow problem.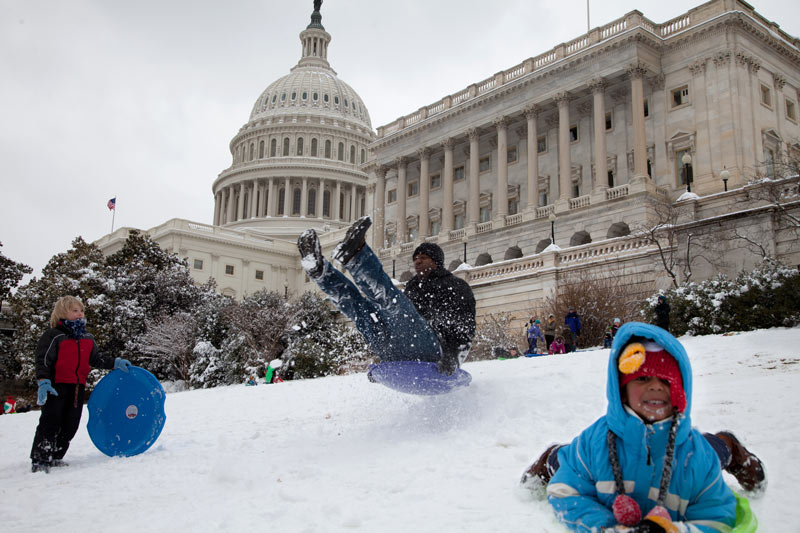 Winter sledding at the United States Capitol Grounds - Snow day activities and things to do in Washington, DC
Even major blizzards don't stop District residents and visitors from donning their snow gear and taking to the streets to play. Check out these snow day must-dos the next time you encounter a snowstorm in the nation's capital – and remember to be careful when venturing out into the cold!
09
Fires to cozy up to
If you're not fortunate enough to have a fireplace at home or space for a bonfire in the backyard, no worries – these bars and restaurants in the District have you covered with roaring fireplaces, warm wood-fired ovens and outdoor fire pits. So mosey on over to these prime spots for getting cozy, shake off the brr of fall and winter and warm up with an open fire and dishes and drinks sure to satisfy the appetite.
10
Attend a Washington Capitals Hockey Game